studio diaries
Bringing Kria online
Kria has been around for 20 years as an offline business in furniture design and manufacturing. As the new normal in the post covid world demands an online presence for every brand, we are working with the Kria team to tell and reflect the brand story as well as enable online purchases. Two-in-one for companies who desire to sell to those who understand. From copy writing, art direction, design and development of an all device responsive site, ICD will deliver a full functional e-commerce site soon. Here is a glimpse to the work done which didn't make it to the final site.
Clean, bold, stark messaging.

Mapping the information architecture.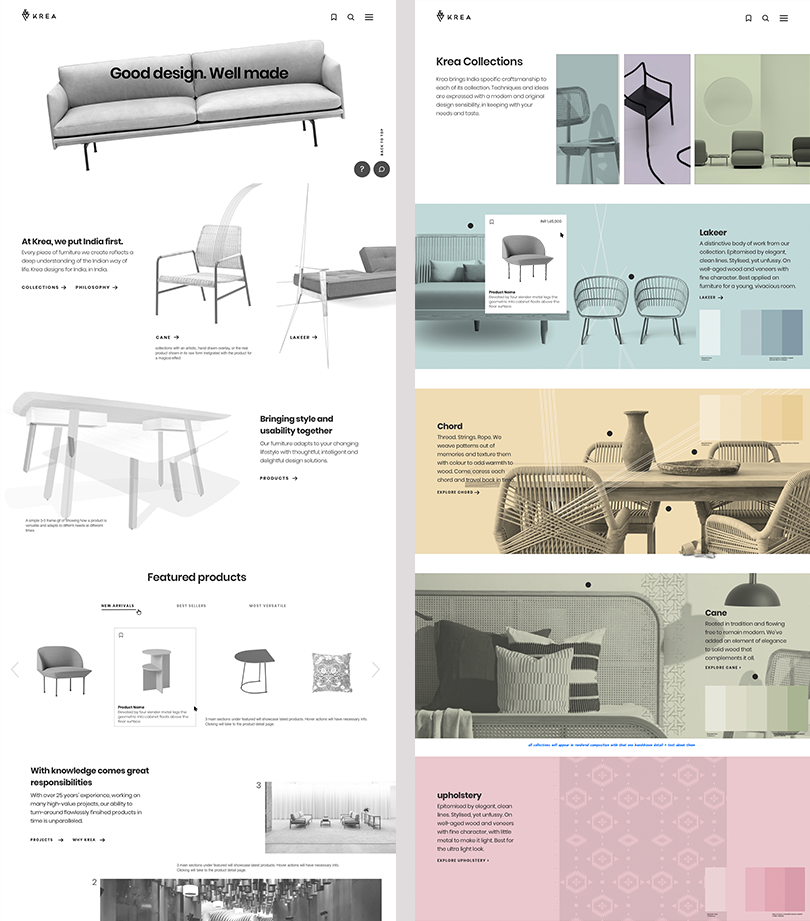 A marriage between India inspired furniture and the sensibilities of Swiss finish. Plotting the user flow and colour palette for collections.
"You've made your bed, now lie in it"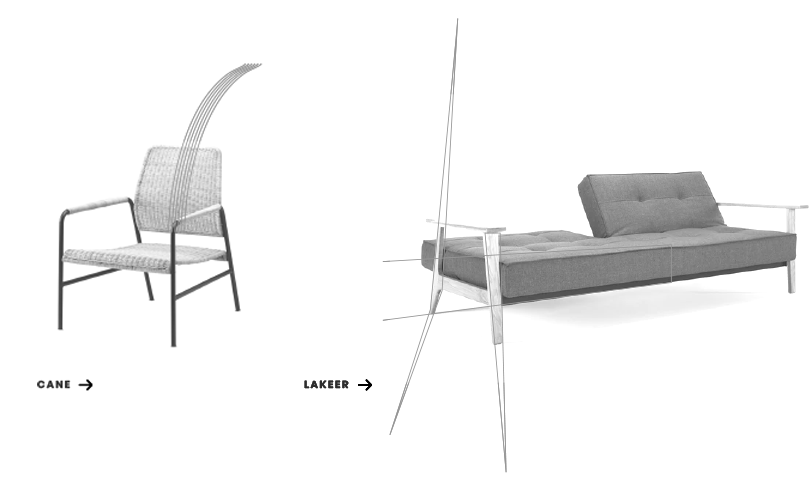 Expressing the design ideas behind each piece of furniture.
High-fidelity extensive wireframes.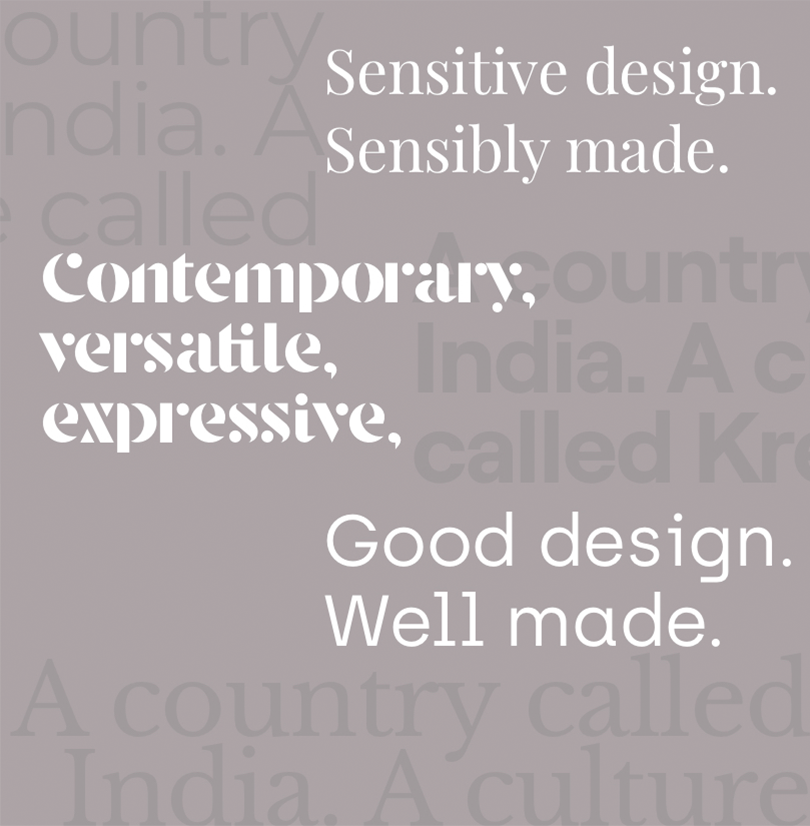 Narrowing down to the right tonality, each typeface has its own personality.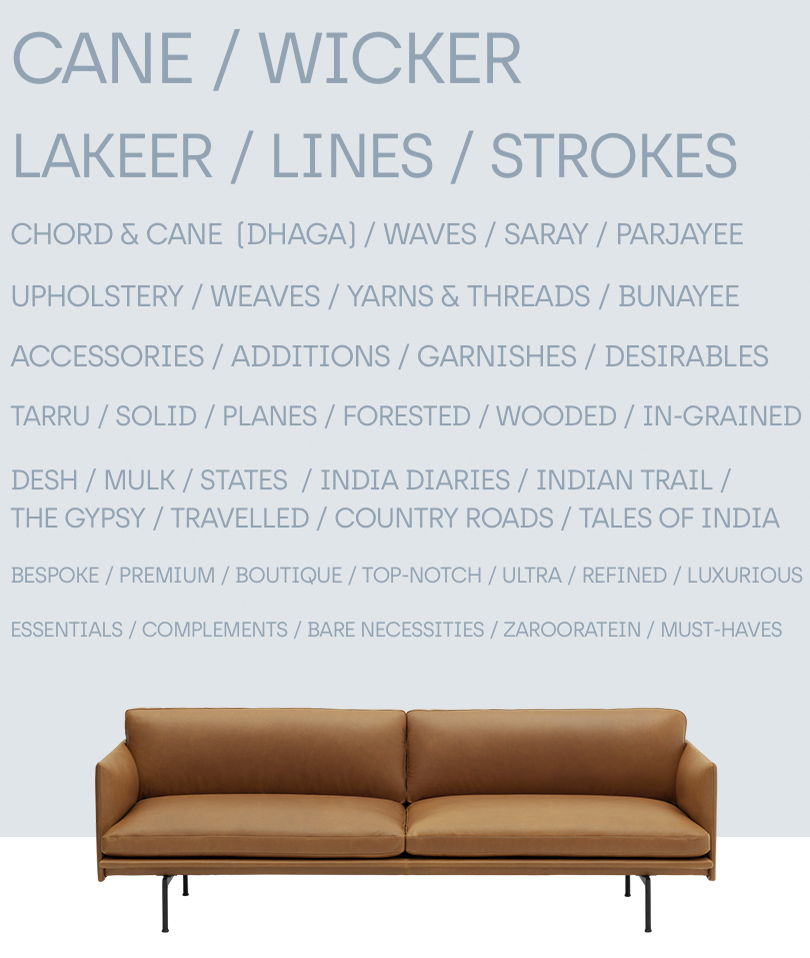 Narrating the India story, naming the collections and products, deriving a brand promise.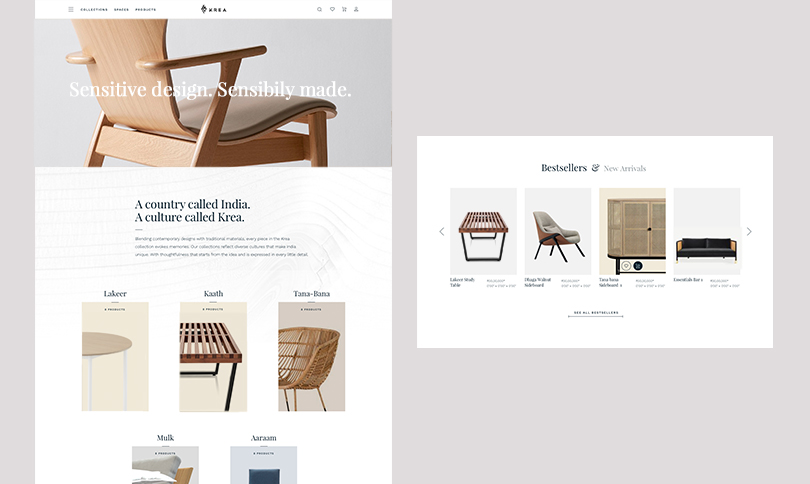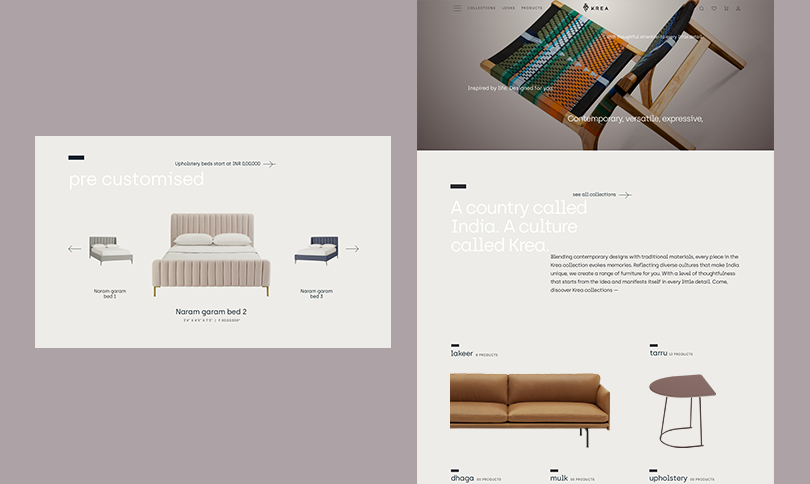 UI explorations where the furniture speaks for itself.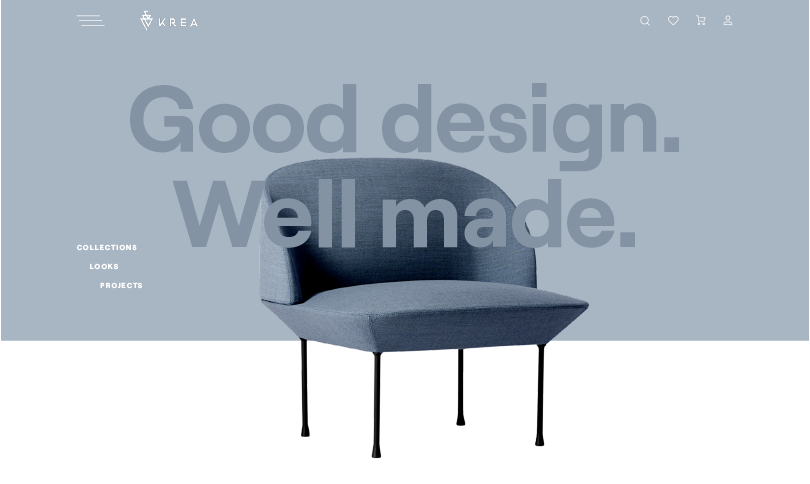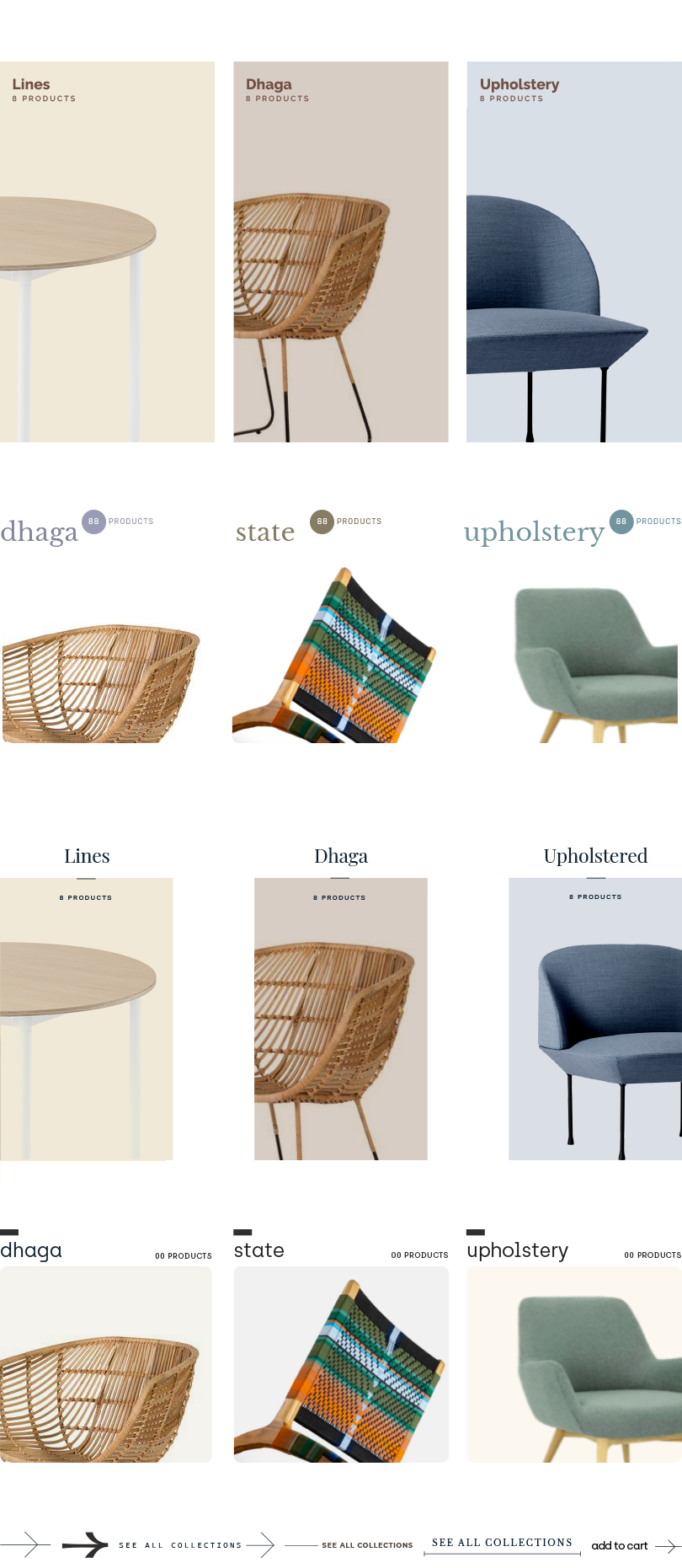 Quiet and non-intrusive identifiers through colour and typography.
All images in this page are placeholder images and are not used for any commercial purpose. These are indicative images to show the layout and design. These are neither the client's products nor will they be in the final website.