inside stories
pando website
Pando is a freight management platform that helps businesses manage freight intelligently. 
Network. Data. Insights. Analytics. All lead to active freight management that is at the heart of Pando. We played with different shapes, starting with the Pando '⬡' to a cube, a pulse, and others to find the perfect visual representation.
One line of our explorations used a grid as a theme to show the strength of the Pando base network. Within the grid, elements flex, grow, shift in accordance with the messages.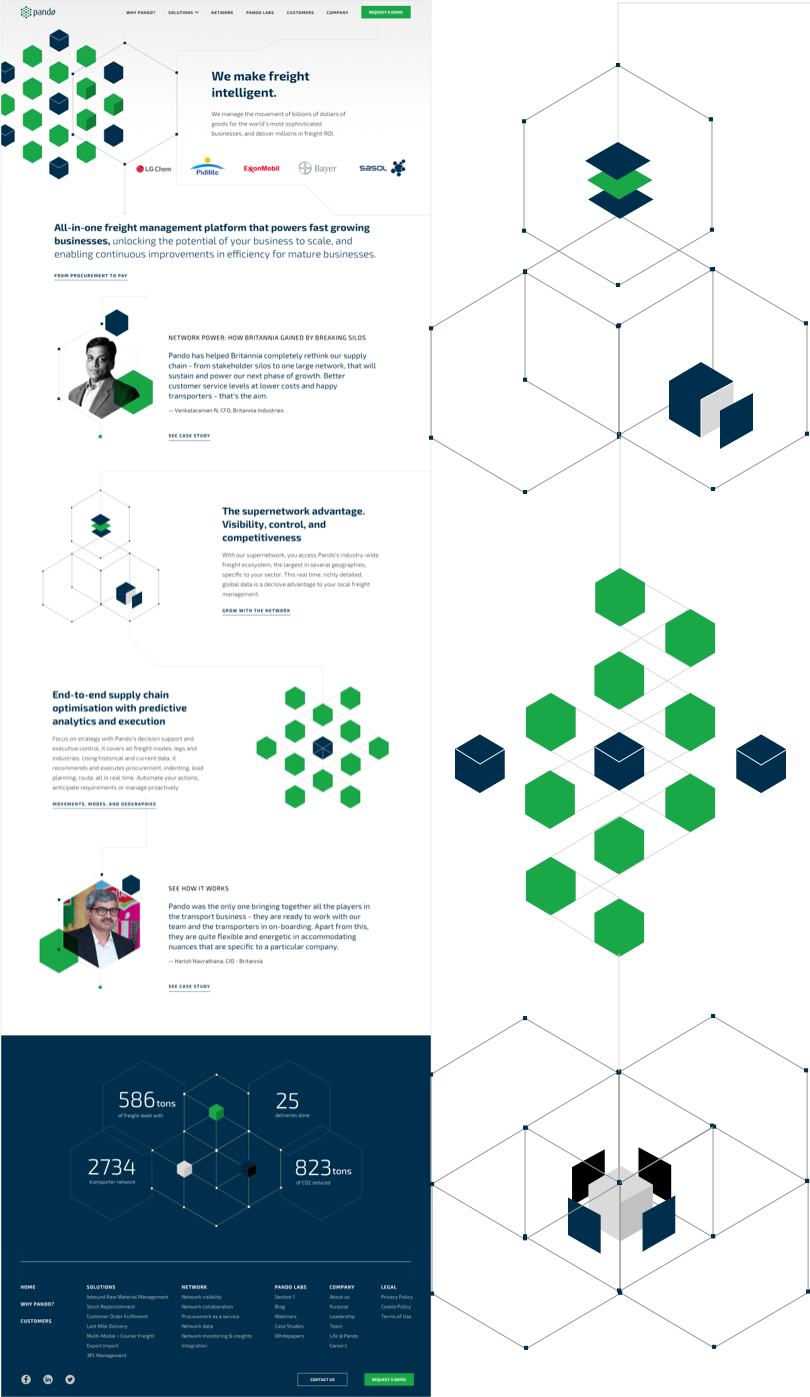 Drawing from the Pando logo, we explored hexagon shapes, visualising it as a cube, a box, a doorway, even a tesseract.
And, with every scroll the story unfolds for the audience, getting drawn further into the Pando world.