studio diaries
Let's experience the outdoors
After pioneering the adventure and activity based summer camp business, Exper Executive Education felt there was a clear and present need to create new products that could leverage these  sites for active holidays for the whole family.
"Let's" offers engaging travel and holiday experiences. "Let's" looks forward to crafting great adventure experiences like rafting, trekking, biking, surfing, focusing on making outdoor memories with friends and family in the post pandemic world. "Let's" needed an identity closer  to the outdoors.
Getting in the zone, we explored multiple routes. Elements of play were at play as we let our imaginations run wild. 
Great experiences start with an exciting call by a friend— "Let's" Party, "Let's" go rafting, "Let's" climb, "Let's" hike, "Let's" take a road trip, "Let's" go to the mountains, "Let's" chill. "Let's" signals activity, excitement and moves customers to action with the promise of thrill and fun amidst nature.
Route 01: Active holidaying
Quirky typographic treatments like Italics, moving letters, sketchy lines, give a sense of activity and movement. Making viewers excited for the upcoming adventure, engaged and safe at the same time.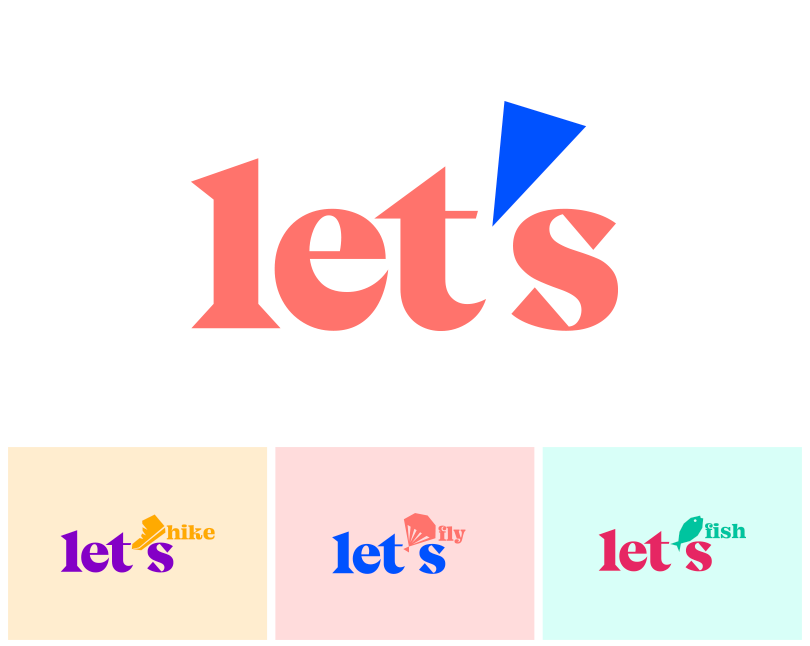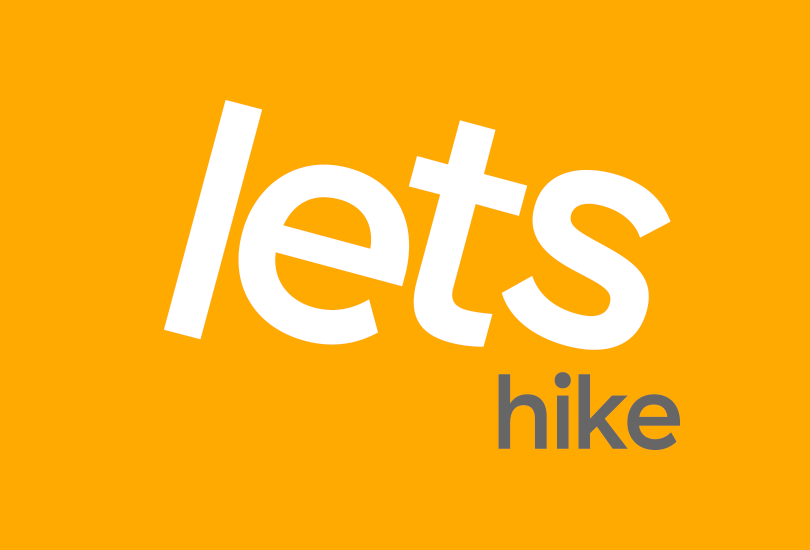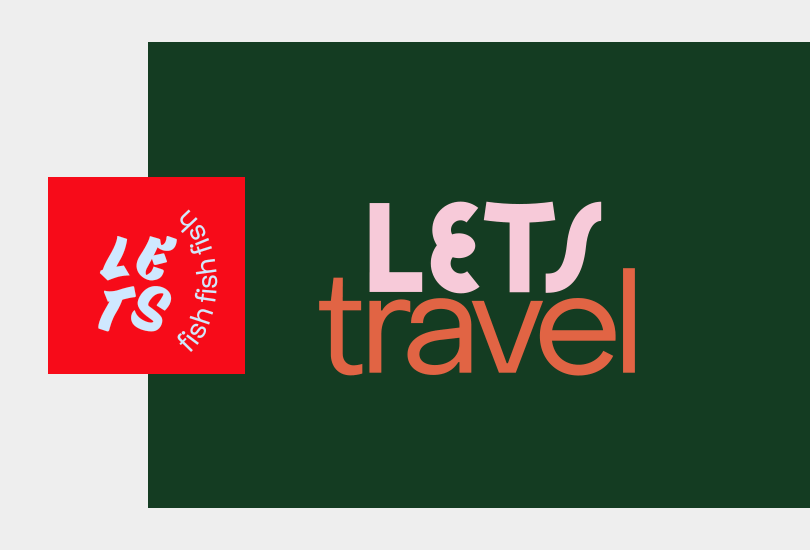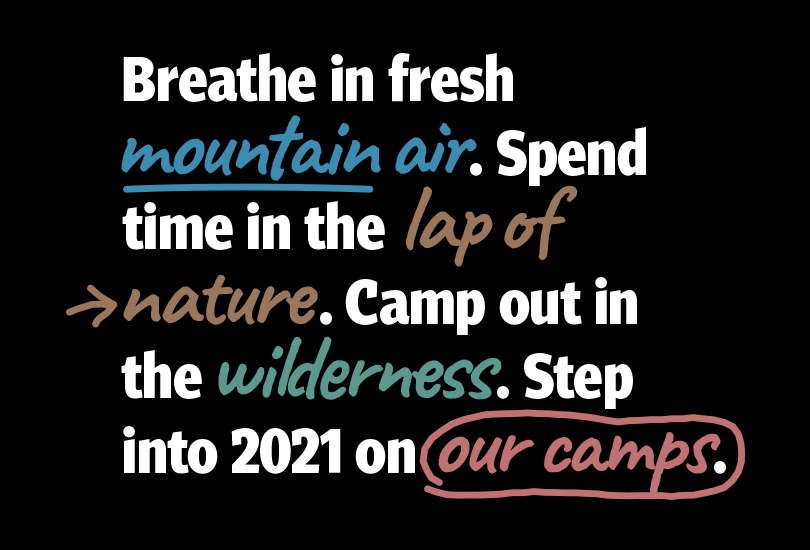 Route 02: Escape, to nature
Nature is becoming sellable, now, more than ever. A restorative place. A place where you're away from the daily grind. The gesture of drawing letters on sand, the image of a stamp on a passport or a mark of achievement take us away on a journey to a natural getaway.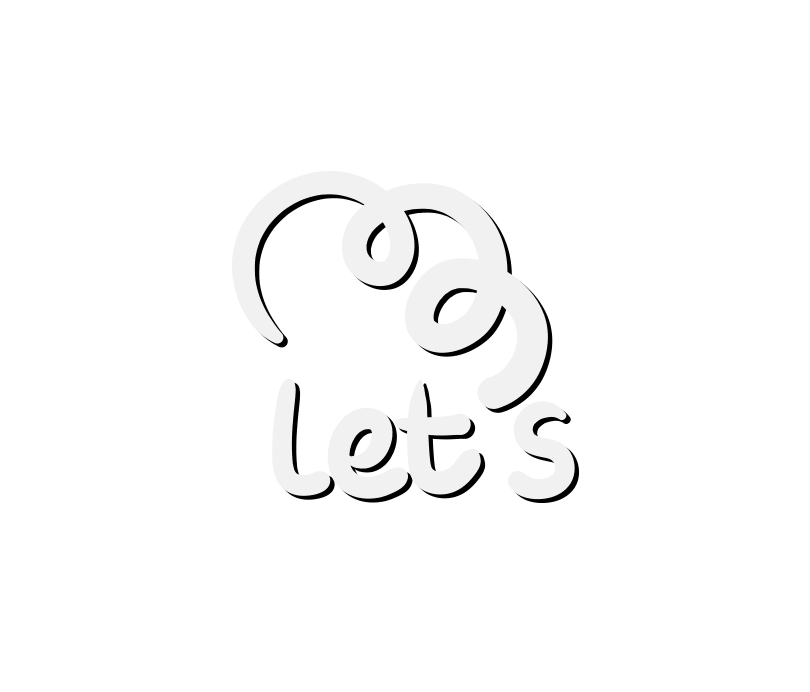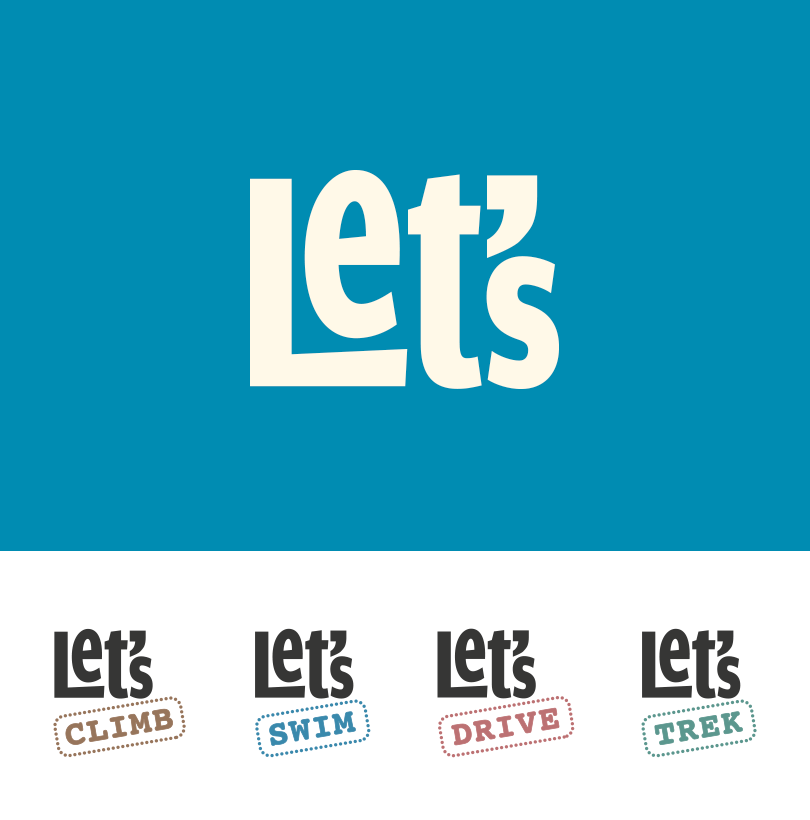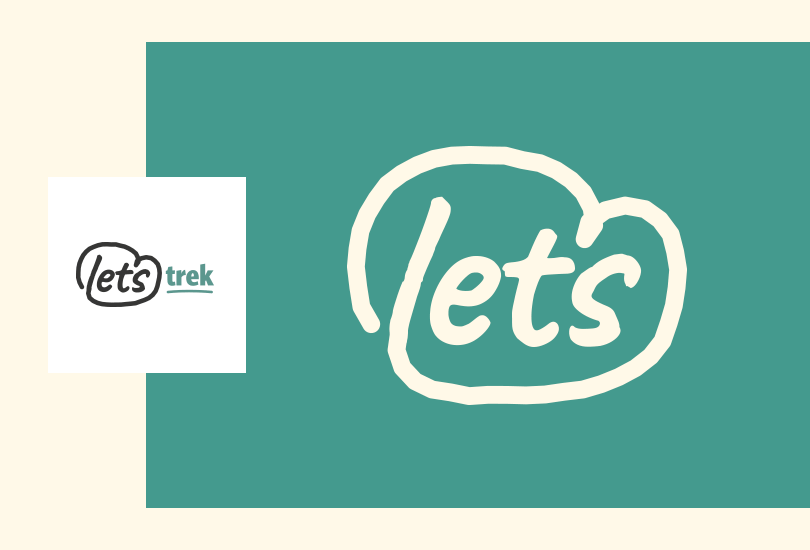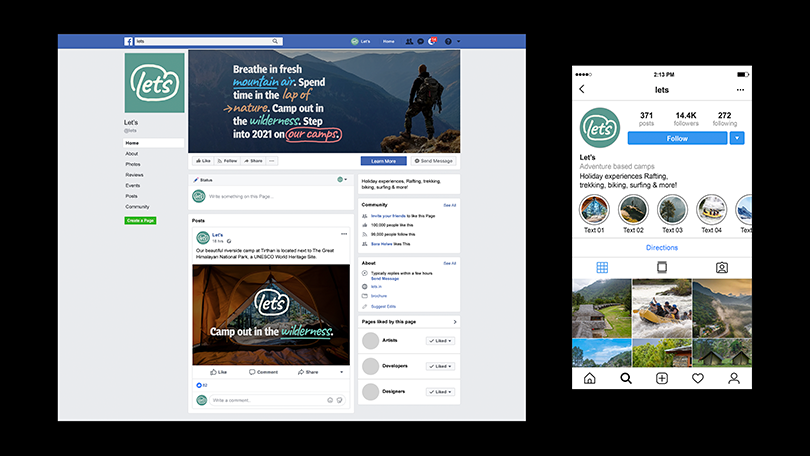 Route 03: Get closer to nature
Pebbles instantly remind you of the outdoors, of being near a gushing stream or river. Simple yet expressive, it clearly signals "Let's" natural roots.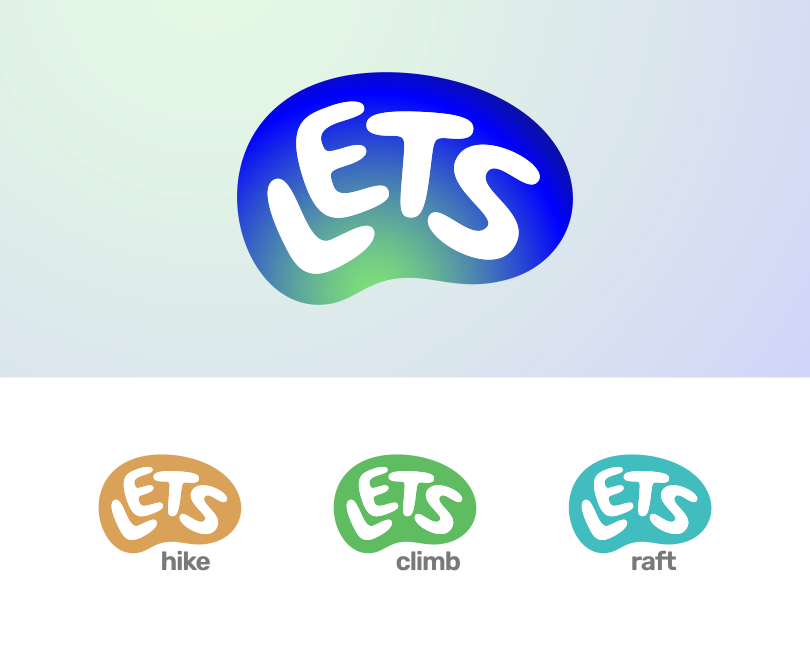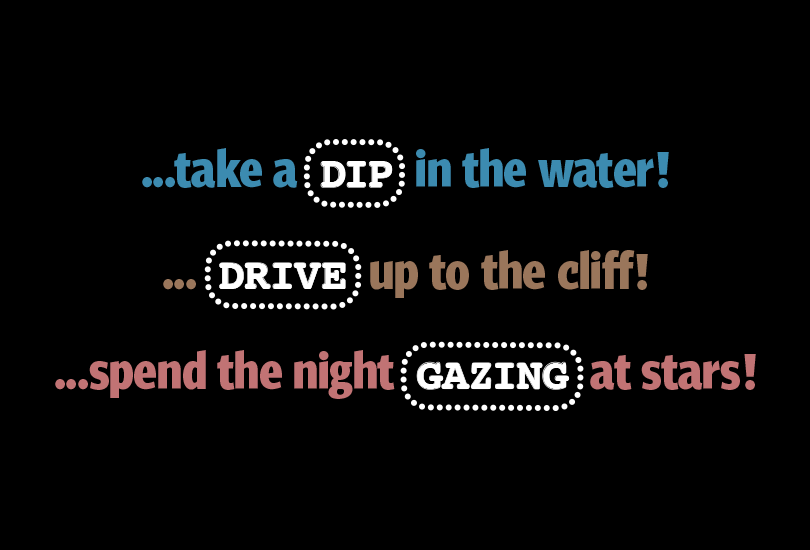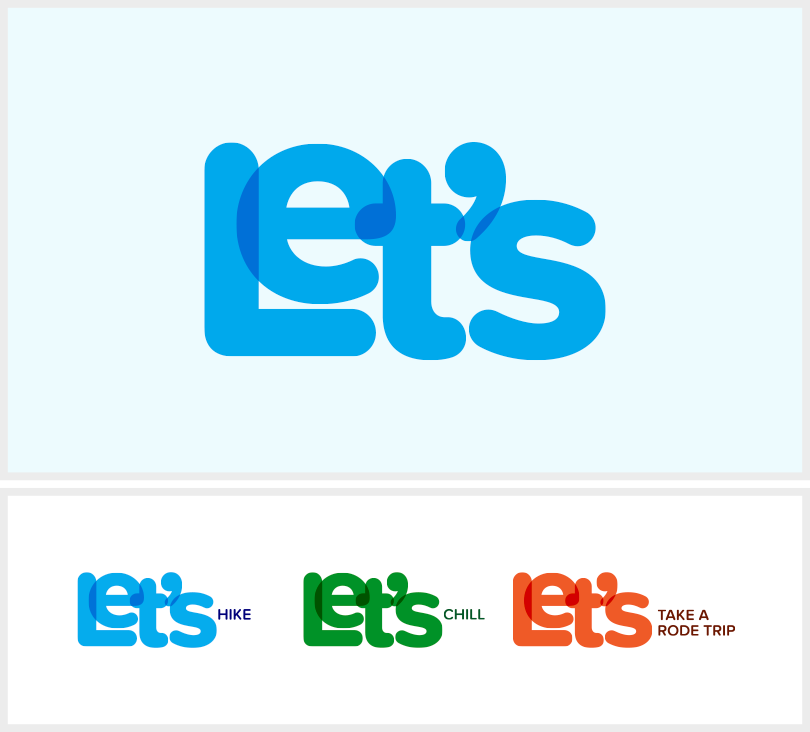 The final identity