inside stories
secret temptation cheer packaging: a day in the life of a damsel
We're feeling young and pretty and sassy—all at once.
A new project has infected our minds with memories of the heady days of youth.
We're putting ourselves in the minds and hearts of the starry eyed, college going girl next door.
What goes on in her head as she steps out of the house—to the mall, for a date or a night of dancing at the club.
She wants to look good, put her best foot forward.
Much like the outfit, smelling good is important. And it is at this age and stage that many girls graduate from 'deodorants' to perfumes.
We're designing packs for Secret Temptation Cheer, a range of perfumes for young women.
There are three variants in the 'Cheer' line—Daisy, Jazz and Ruby, each for a different time of the day and mood.
We're trying to be flirty, bubbly, chirpy, bold, lady-like and a little bit sexy—everything that the young and young at heart are supposed to be.
Here goes: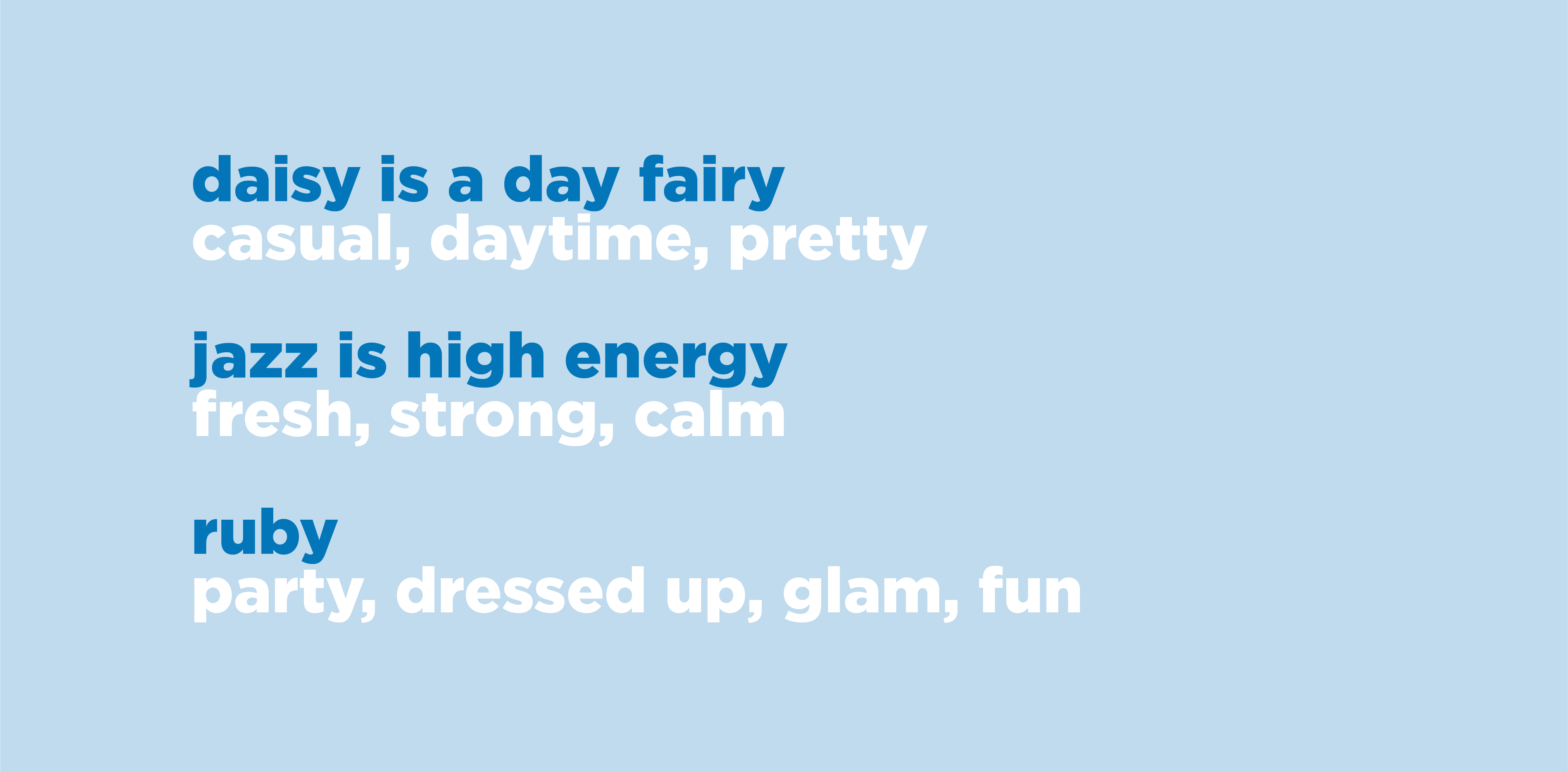 hide and seek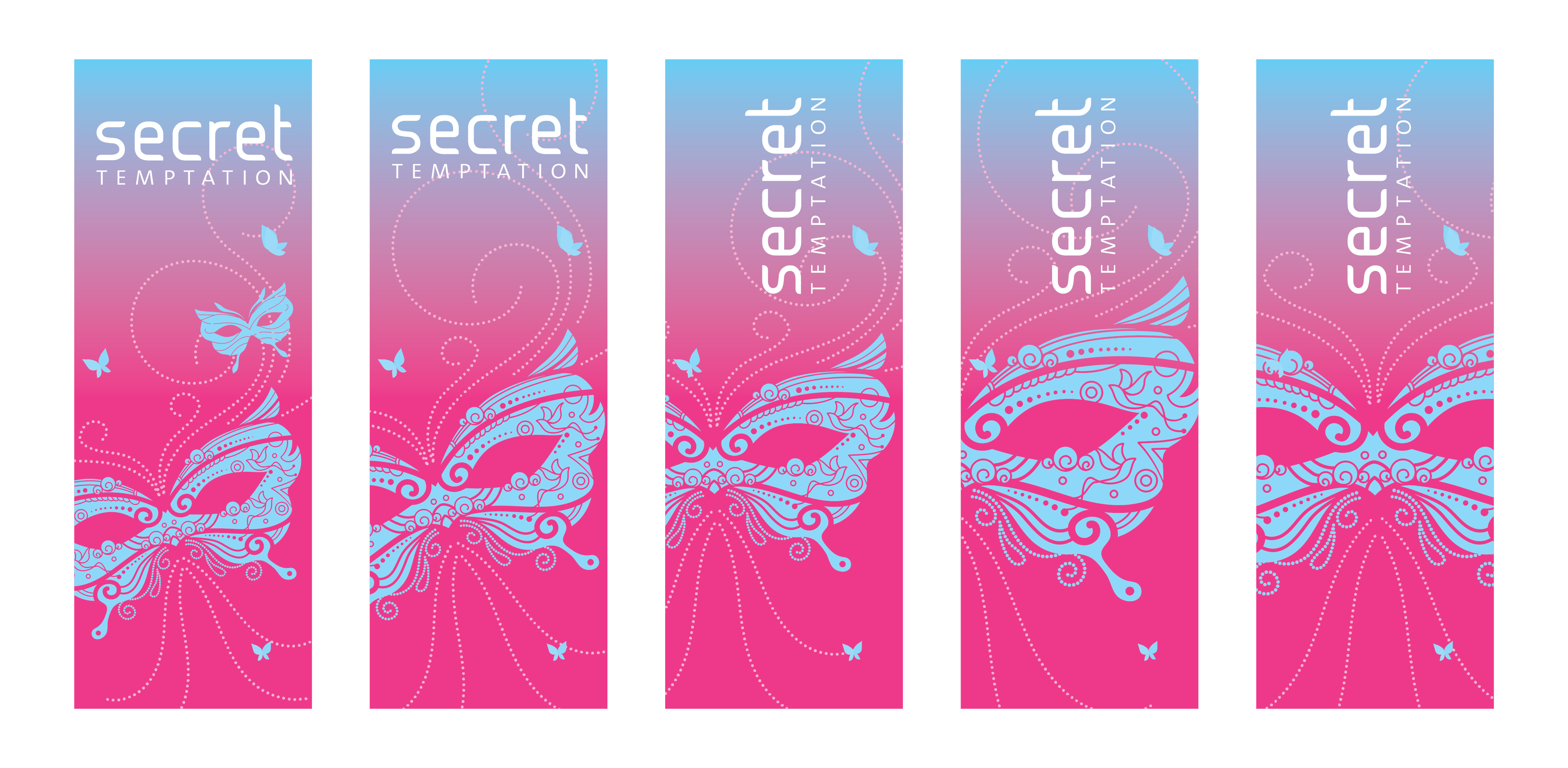 An element of hide and seek is a part of flirtation. now you see me, now you don't. Masks strike the balance between anonymity and teasing and provide security.
Stories about love and intrigue are full of masks.
Colours and subtle changes in the masks for each variant.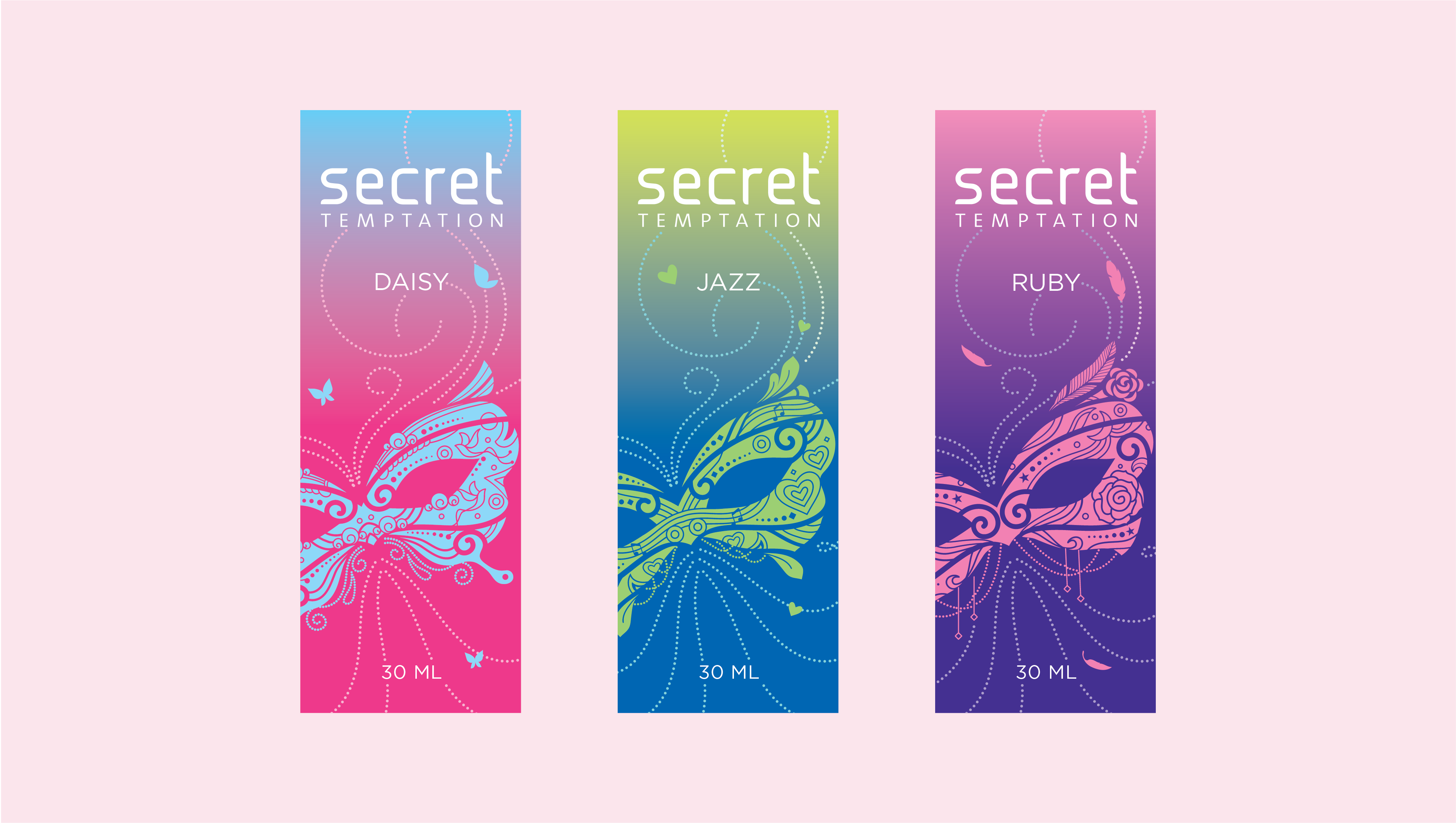 centre of attention
Who doesn't love attention? Ask anyone, boy or girl. Man or Woman. Everyone loves having eyes on them, especially young women.
The design emanates outward from a central element or converges into it, depending on how it is viewed.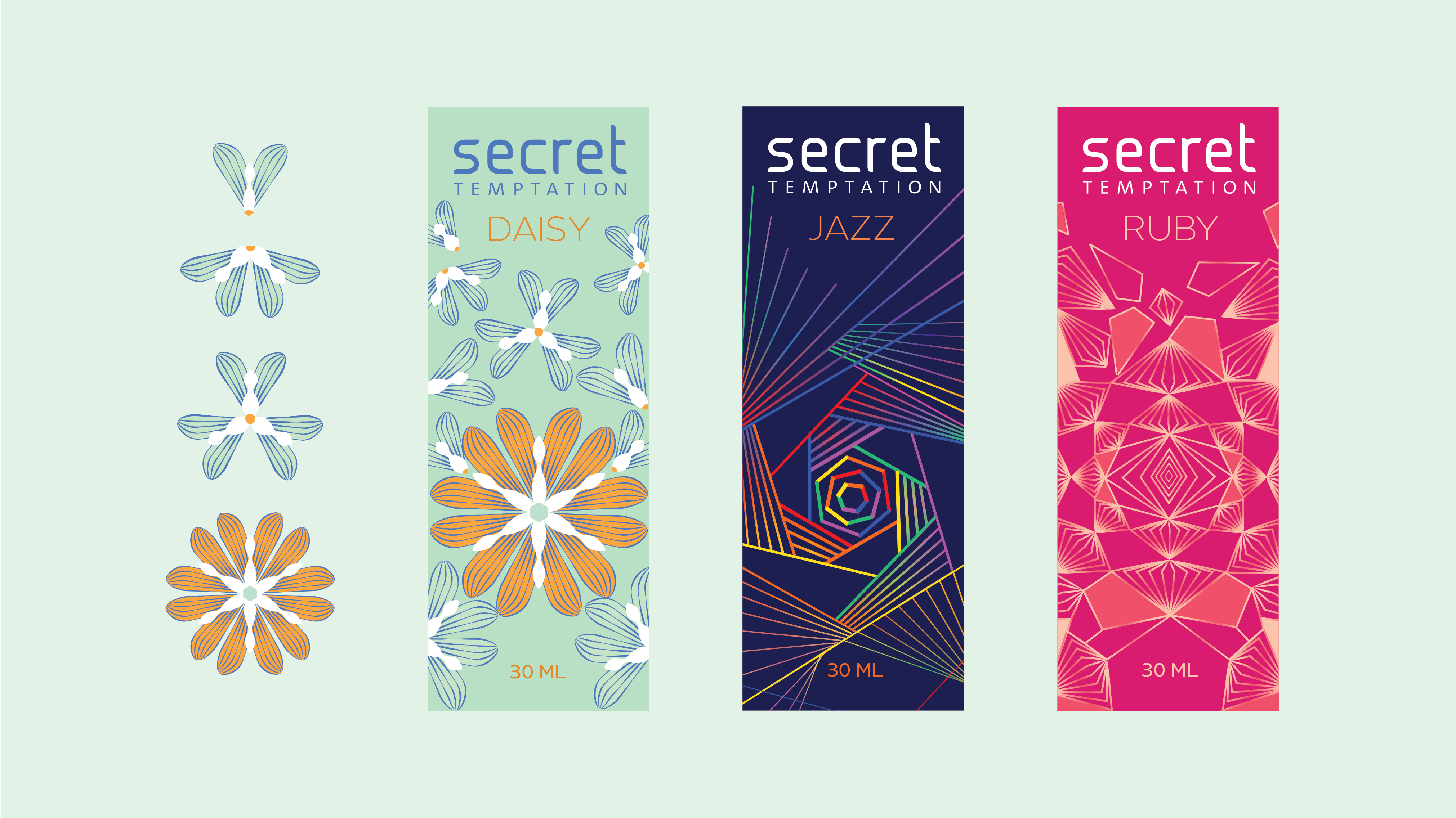 flower…in a garden
Flowers attract. Like a flower, she wants to attract, but I want to feel pretty too. I want to be free.
Being out of reach is what makes the tease enjoyable.
things
A mix of possessions and experiences make up the lively life of a young girl. Her favourite sneakers, heels, shades or mug.
A young girl's idea of the good life.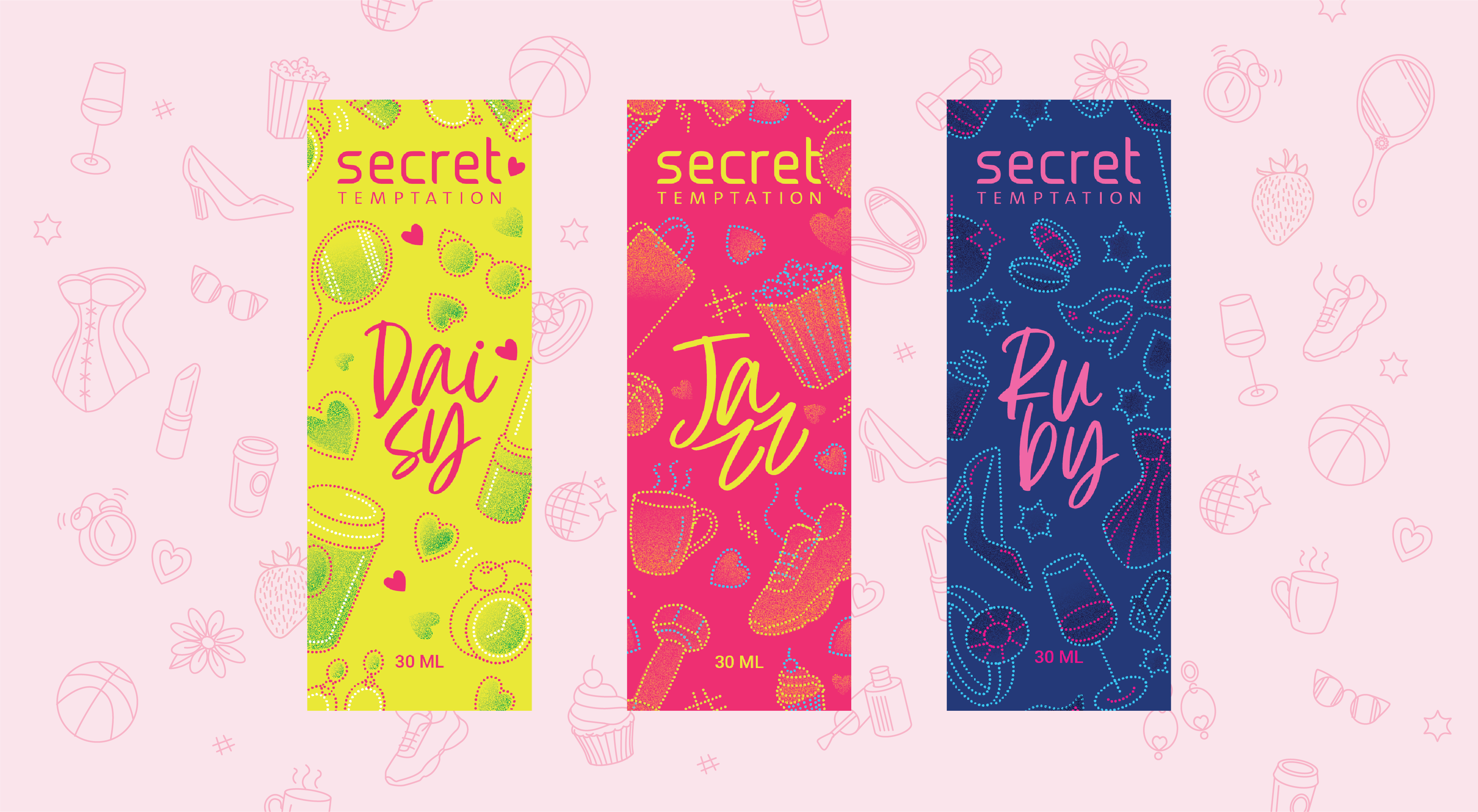 elegance
This approach goes the up market route. Reminiscent of fine perfume packs, appealing to the discerning but value sensitive consumer.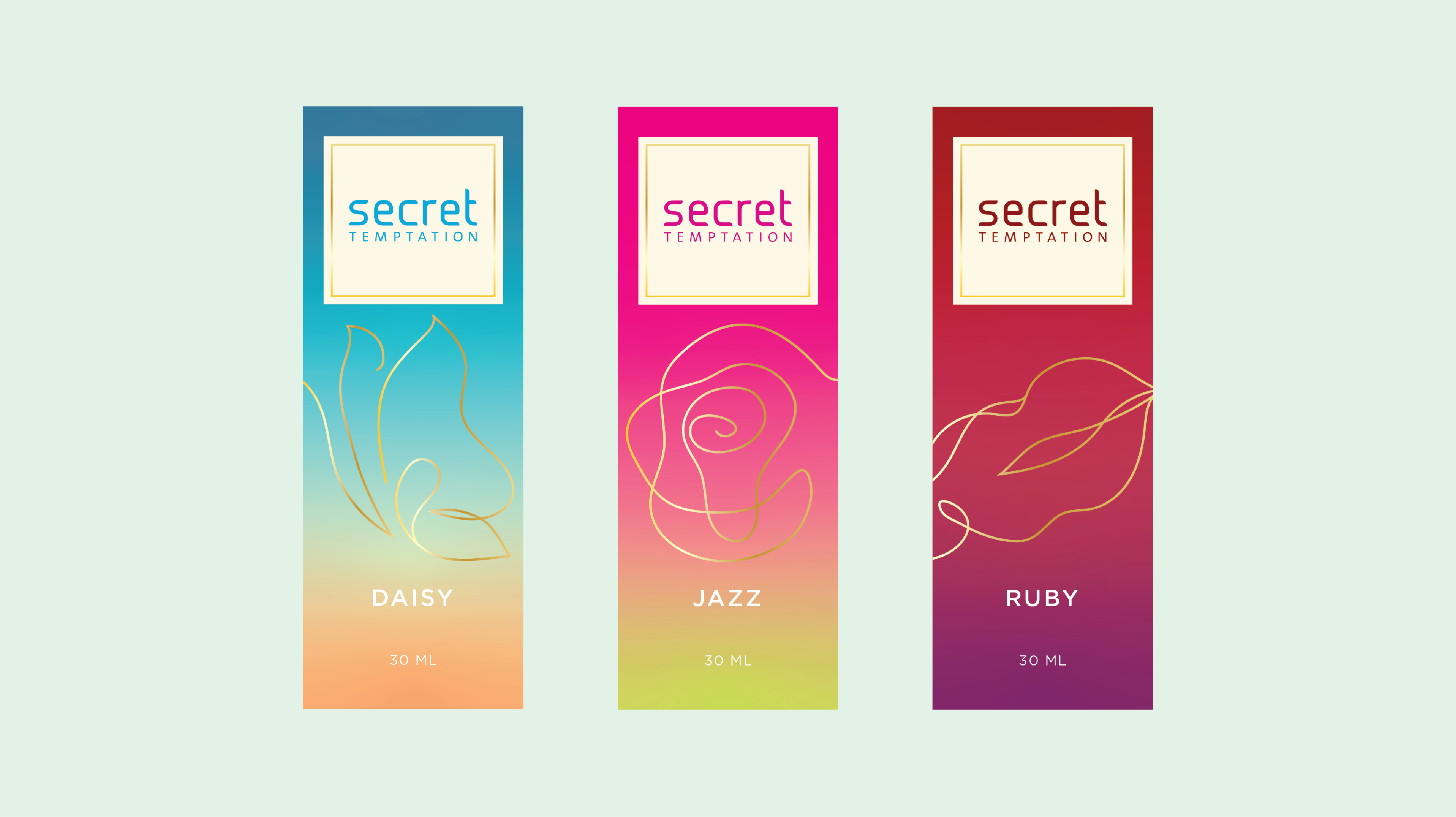 long legs
A modern take on a young girl exploring her femininity, stepping out on her own, maybe for the first time. There is a spring in her step, she's moving forward in life and coming into her own.