studio diaries
Wild Stone Classic: history in a can
A few fortnights ago, Wild Stone, perfumers from Kalikata, known all over the land as the emperors of scent, came wafting into our old smithy. Demanding a vessel be fashioned for their new perfumes, not one but three, of a new class, mixed using formulas long thought lost.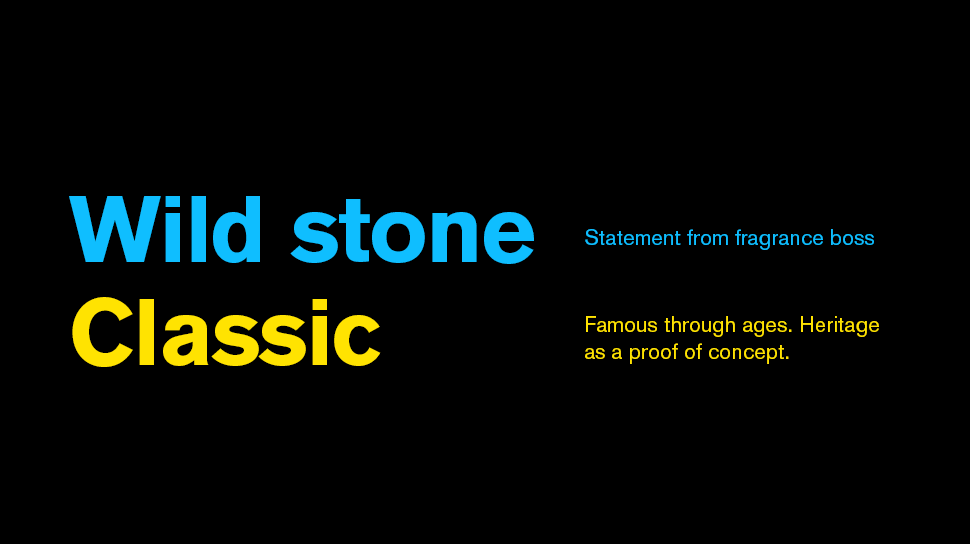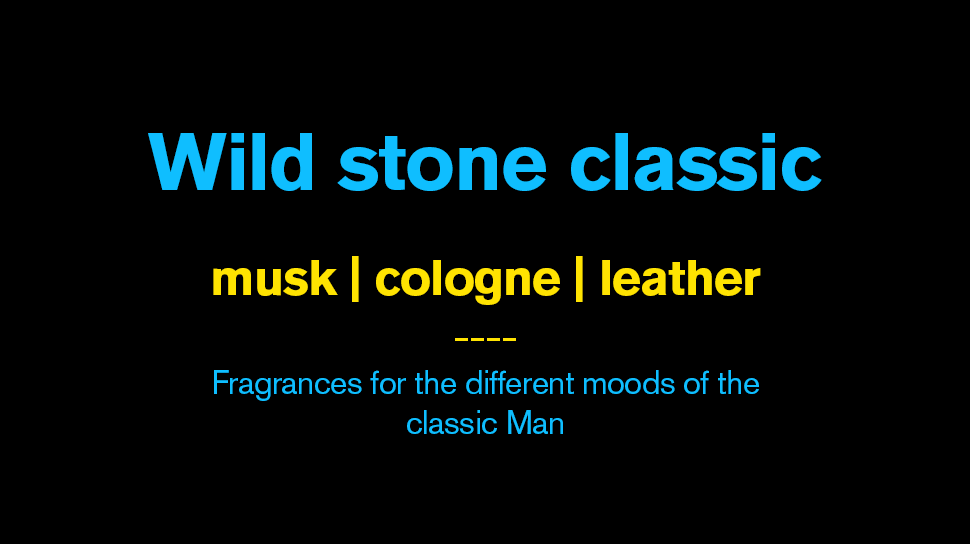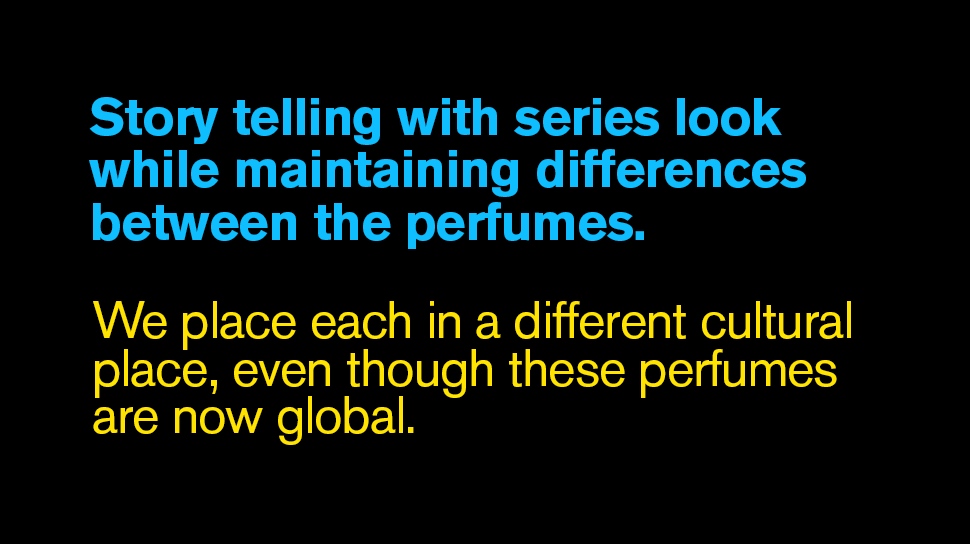 Musk is the scent of ancient beasts. The kings of Arabia and India liked to bathe in it or so I had heard. 
Cologne, the smell of Italia, made with water from the Rhine. 
Leather took me to the home of the cowboys. Rawhide, sweltering heat and guns. A heady cocktail.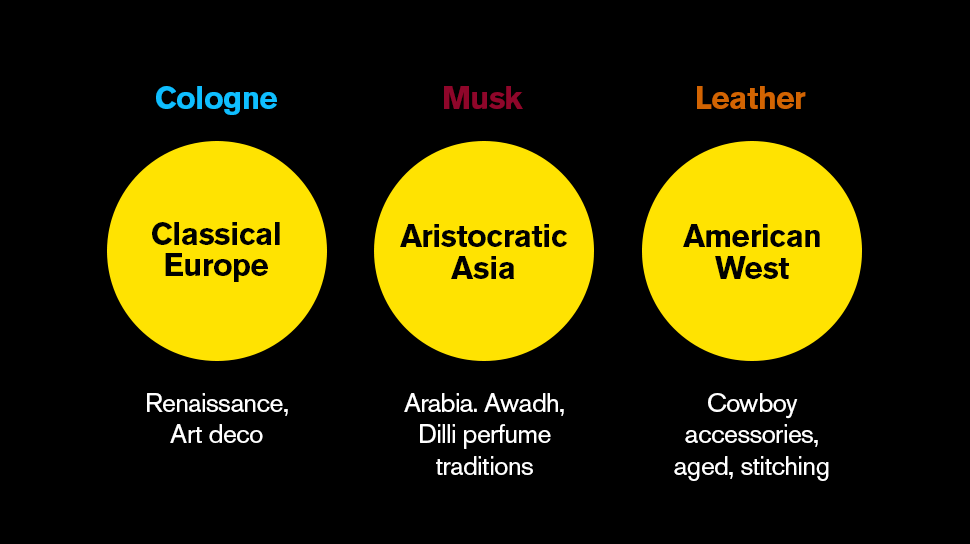 "If the perfumes are as old as time, the vessel that holds them should be the same", we thought. Thus our craftsmen began grubbling with different ideas. See our travels through time.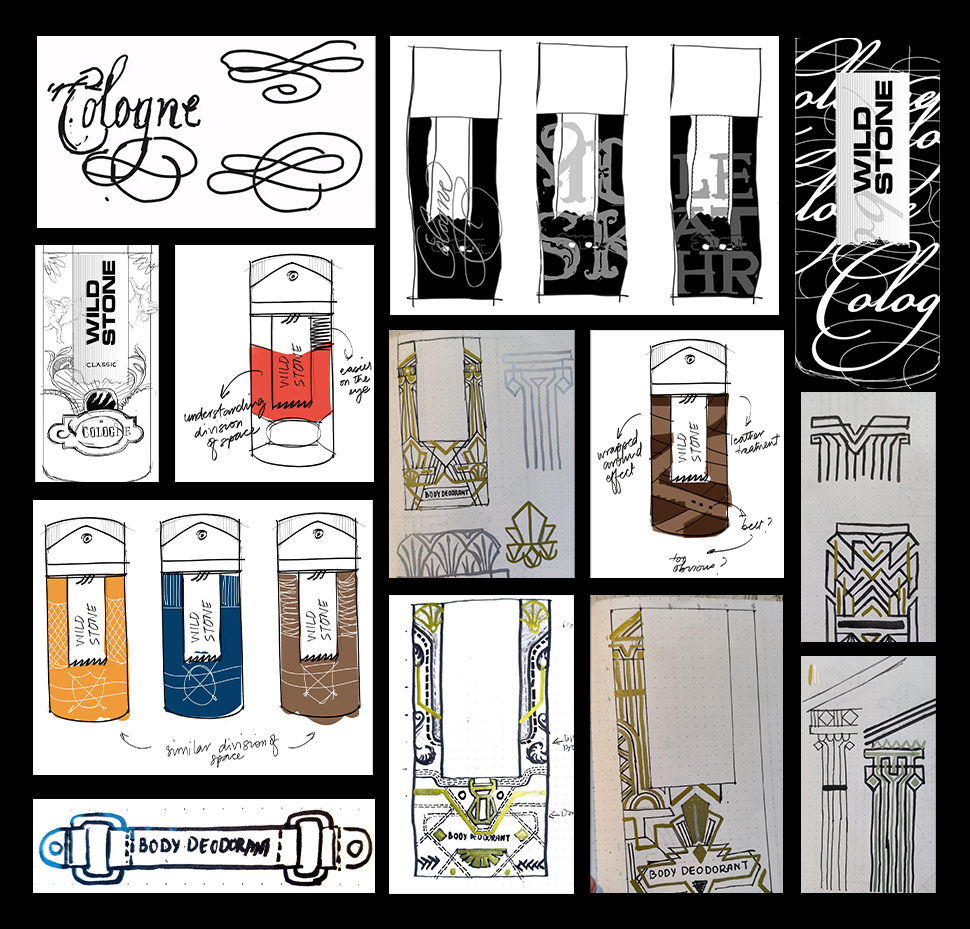 Letter and Spirit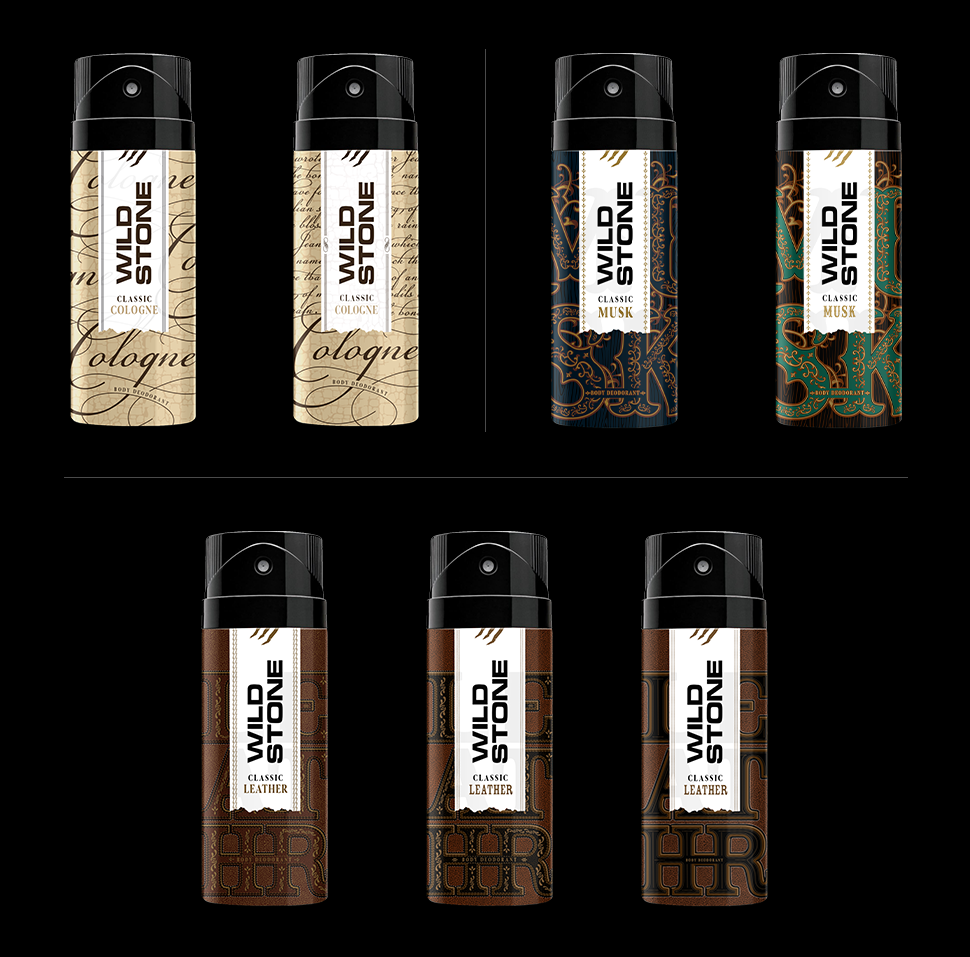 Lettering traditions are old and beautiful. From calligraphy, to carving and embossing, we gave each fragrance its own distinct style, according to its character and associations.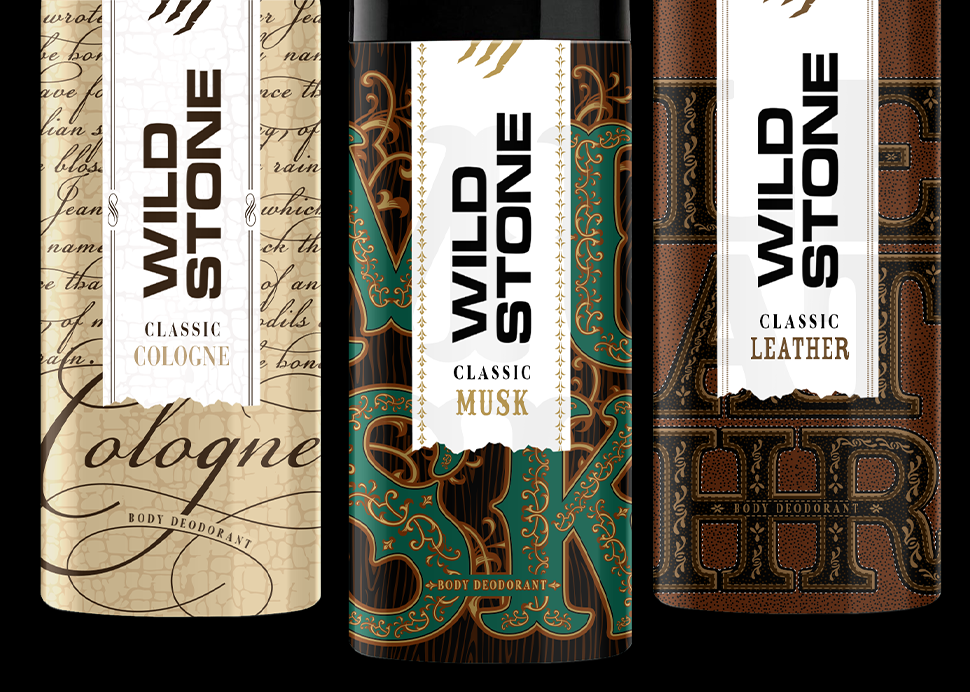 A look and a wink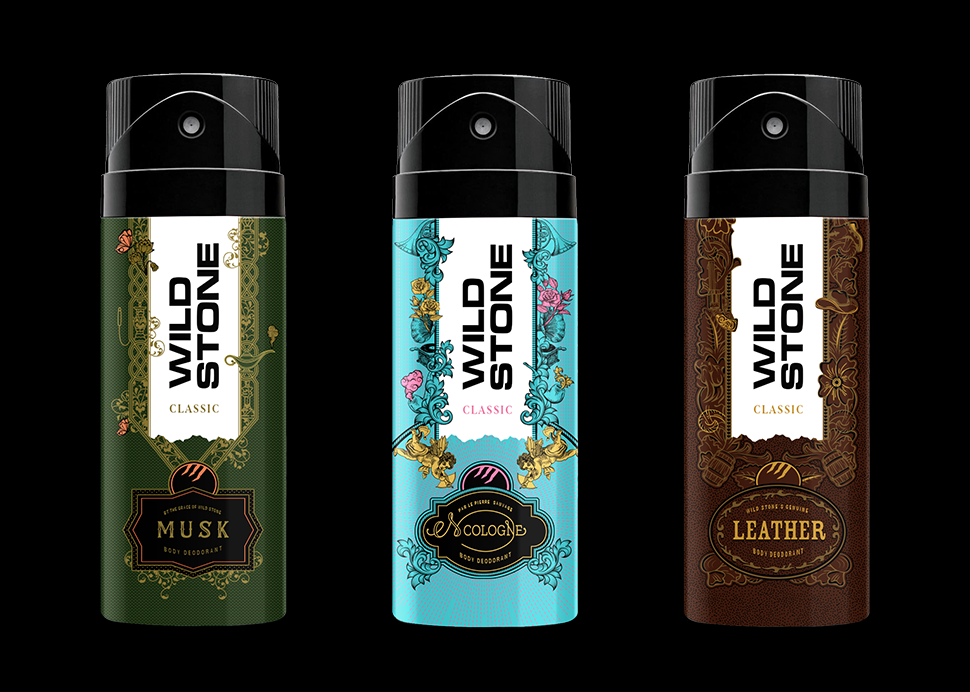 Travelling through time and geography, we dug up symbols from the homelands of these olden perfumes. Cupid. Saxophones. Roses. Magic lamps. Guns. Hats. Barrels. All woven into an intricate arabesque of history for each scent.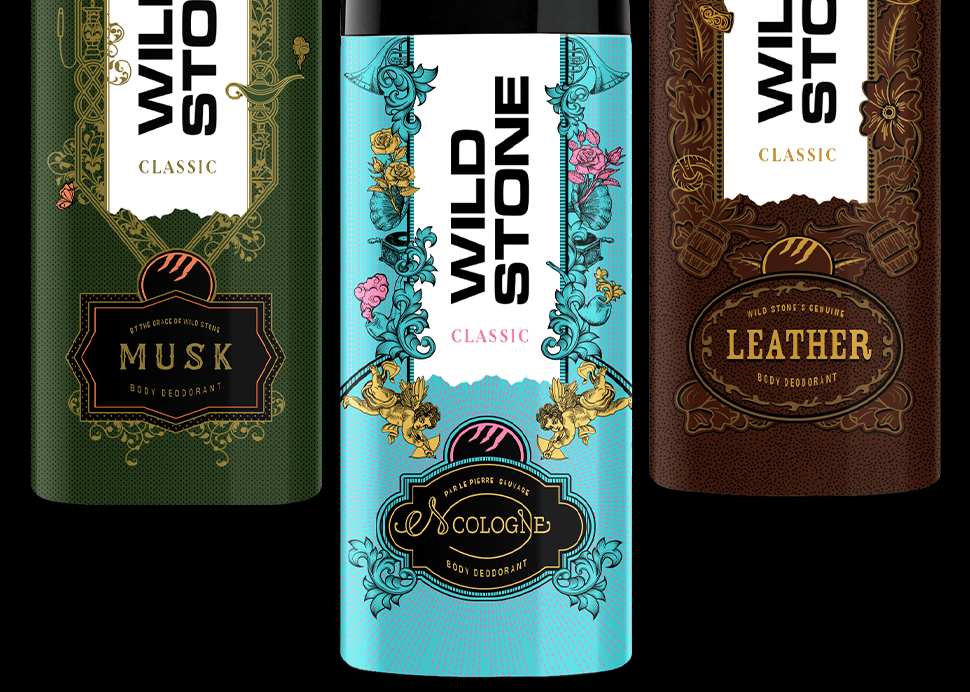 Along classic lines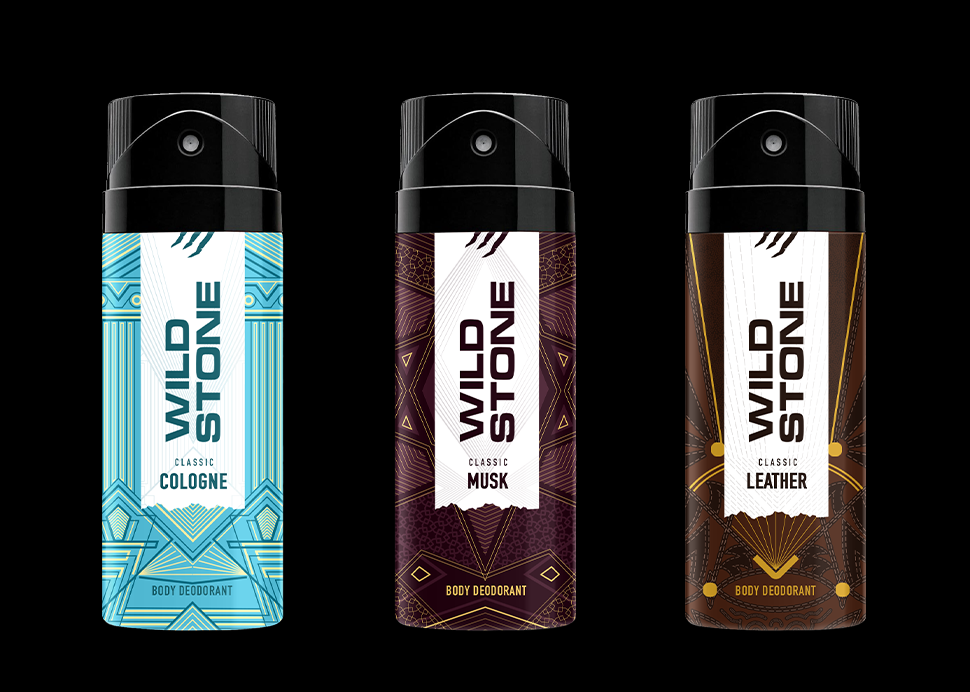 Classic renditions of each perfume, on the lines of the art deco movement. Strong lines, bold geometric patterns and ornate craftsmanship. Juxtaposing the art with the cultural contexts of the perfumes.